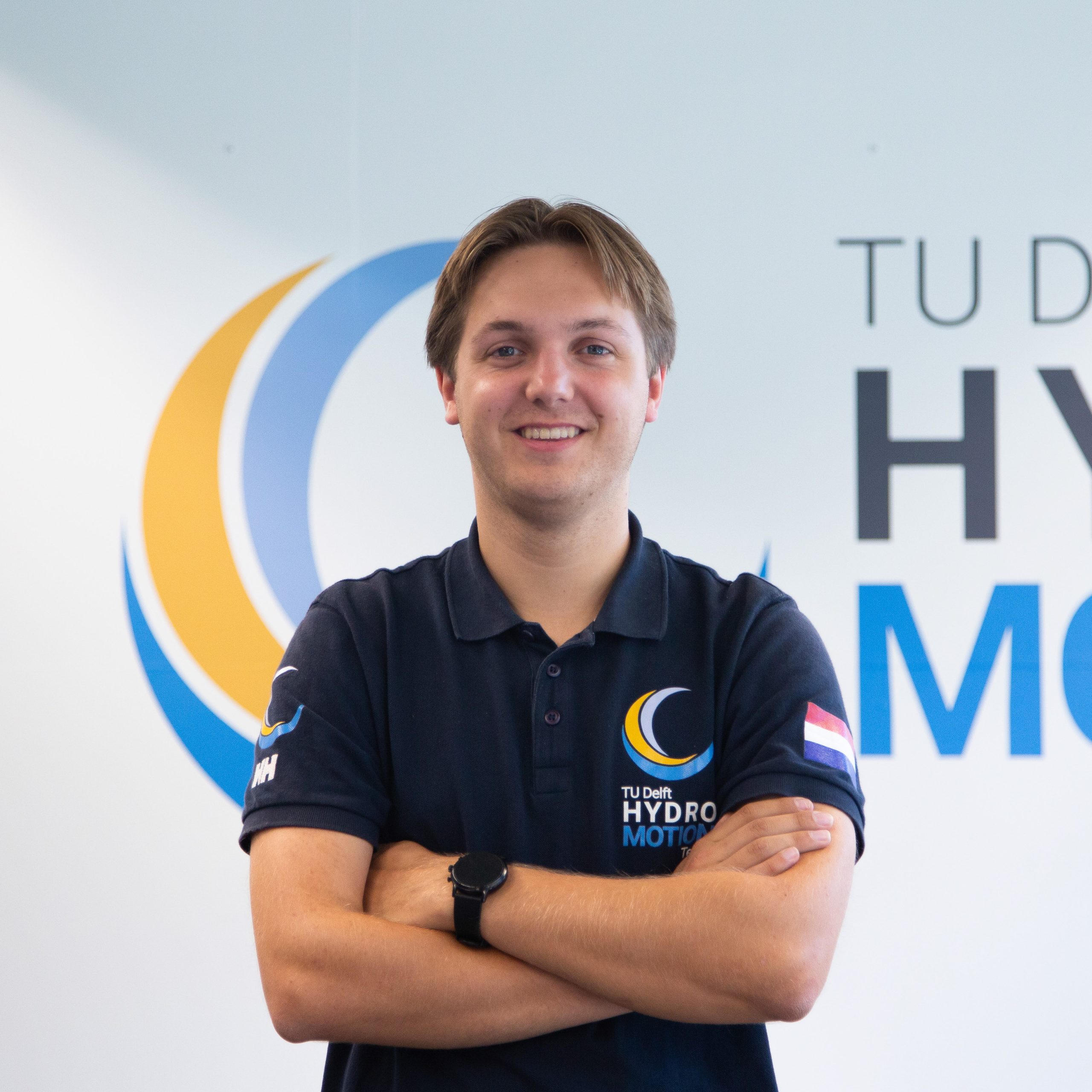 Daan Posthumus
Chief Embedded Systems
Mail: daan.posthumus@hydromotionteam.nl
LinkedIn: Daan Posthumus
The world we live in today will be different tomorrow. Many of the challenges we face stem from the rapid evolution of humanity and its ability to build upon the knowledge of previous generations. Over the years, we've witnessed an increasing impact on planet Earth, which could prove detrimental if we don't take action. It is upon ourselves to create a sustainable world, where we design, create, and consume with future generations in mind.
At Hydro Motion, we use the knowledge of previous generations to invent new innovative technologies, apply them in fossil-fuel-driven sectors, and prove to the world we can adapt our society to be sustainable because we believe it is possible!
This year I will be leading the Embedded Systems department. We work together to design the core of our boat, making sure all the parts work seamlessly. Our job is to keep the energy flowing smoothly and give our boat's pilots the information and control they need.
In the coming year, our focus will be on reliability. We will dedicate ourselves to improving, optimizing, and maintaining the systems and preserving the knowledge gained in previous years. This year isn't just about our personal journey; it's also about demonstrating to the world that the next generation of fuels is hydrogen, ultimately achieving our mission!